Air fried for all market needs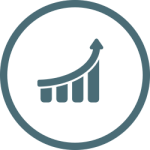 Broad menus
– Bizzgood
Today, you might have a coffee shop or any other operation, where laws and regulations regarding hazardous oil frying prevents you from offering fried food to your guests. With the Air Fry Technology and our Lightfry oven, you can broaden your offers with air fried food. And increase your income.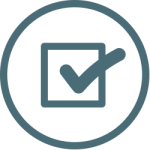 Stronger brands
– Brandgood
Maybe it did not feel right for your brand and your operation to complicate things with health endangering oil frying. Now, you will be able to build-up brands and strengthen your offer your guests and customers choose a well fried, fat and oil free menu.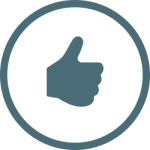 Better margins
– Smartgood
Pizzerias, takeaways, grills and other operations earning today good money with fried food may now choose to earn even more money with air fried food. With the Air Fry Technology costs occurring through oils, grease traps and air-conditioning, will disappear. Furthermore, only a minimum assignment by your employees is required.

Healthy and fast-food points on the market
Parties, who were not able or wanted to offer fried food earlier, do now see possibilities with the Lightfry oven. Now, both costs and fat content are low compared to the dangerous and traditional frying with oil.
Today, people's understanding and knowledge on food and an healthy way of living is bigger than ever. At the same time, researches show that fat related illnesses will soon be the most resource required field in the health industry. A fact that is partially due to the increasing offers on street and fast-food. Furthermore, the production of frying oil requires large natural resources.
We think air is the new oil.