A revolution for
anything fried
Air fried for all
market needs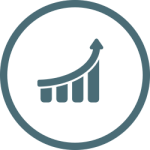 Broad menus
– Bizzgood
Today, you might have a coffee shop or any other operation, where laws and regulations regarding hazardous oil frying prevents you from offering fried food to your guests. With the Air Fry Technology and our Lightfry oven, you can broaden your offers with air fried food. And increase your income.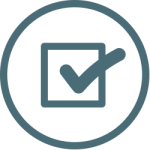 Stronger brands
– Brandgood
Maybe it did not feel right for your brand and your operation to complicate things with health endangering oil frying. Now, you will be able to build-up brands and strengthen your offer your guests and customers choose a well fried, fat and oil free menu.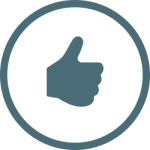 Better margins
– Smartgood
Pizzerias, takeaways, grills and other operations earning today good money with fried food may now choose to earn even more money with air fried food. With the Air Fry Technology costs occurring through oils, grease traps and air-conditioning, will disappear. Furthermore, only a minimum assignment by your employees is required.

Healthy and fast-food points on the market
Parties, who were not able or wanted to offer fried food earlier, do now see possibilities with the Lightfry oven. Now, both costs and fat content are low compared to the dangerous and traditional frying with oil.
Today, people's understanding and knowledge on food and an healthy way of living is bigger than ever. At the same time, researches show that fat related illnesses will soon be the most resource required field in the health industry. A fact that is partially due to the increasing offers on street and fast-food. Furthermore, the production of frying oil requires large natural resources.
Detta sammantaget har gett ett snabbt ökande intresse för Air Fry Technology. Att kunna erbjuda mat friterat genom ånga och varmluft med bättre smak, krispighet samt 30–100 procent lägre fetthalt än vid oljefritering öppnar naturligtvis för enorma möjligheter.
Utan de höga investeringarna och riskerna som oljefritering innebär kan plötsligt nya och befintliga aktörer erbjuda sina kunder populära friterade produkter.

Examples of our customers
Tivoli
One of the world's largest amusement park and one of Denmark's strongest brand chose Eatgood's Lightfry for its hamburger restaurant. Up to 600 kilos of air fried chips are served every day – without the guests having a clue. They love the food – and that we and our guests are healthy and environmental friendly doesn't make the fact worse.
Kolmården
In a place, where many families spend their time, fast and simple food always keeps the atmosphere on a high level. Often on the expense of health. Children love chips, but why destroy the day's experiences with transfats, thought Kolmården and chose Eatgood's Lightfry oven.
Surf N Fry
International franchise chain offering conceptual solutions, serving chips in all possible and fantastic ways. As their business idea is built on selling fried food, it was an easy decision to exchange oil with Eatgood's Lightfry – in order to offer something really good and nourishing.
Laserdome
Many cannot offer fried food due to existing duct systems and expensive installations of grease traps and smoke ducts. Thanks to Eatgood Lightfry, Laserdome in Gothenburg can offer its customers what they like.
Randiz Lekland
The whole idea of an amusement park is that children can play, spend energy and stimulate the body. After some time between climbing frames and ball pools, they eat sugar and fatty things from the amusement park's kiosk. The Lightfry oven was the solution for healthier fast-food for active children.
Gulf
Today, gas stations compete for the customers with coffee, sausages and groceries. That nobody serves chips (with high quality) depends on the fact that traditional chip pans are prohibited due to, among other things, risk of fire. Gulf has installed Eatgood's Lightfry in order to better than the competitors' sausages and soft-ice. We think that this is only the beginning.