Healthy frying
in a completely
new way
Swedish quality and high
capacity with the Lightfry oven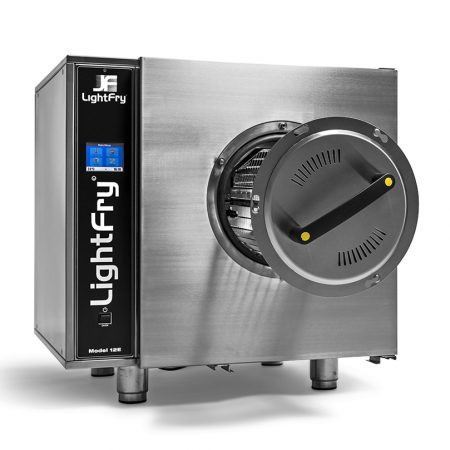 The Lightfry oven builds on the Air Fry Technology – frying of any kind of finger food without addition of oil or fat. The technology is a combination of the steam cooking effect and warm air drying effect. Preparation is divided into two steps. The first steam stage gets the food well done. That is followed by step two, where lots of warm and dry air gives the food its crisp surface. All this is done in a rotating process with high air flow.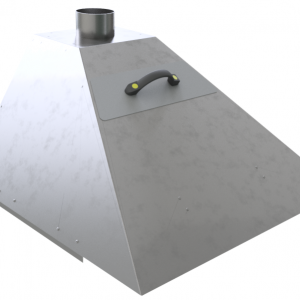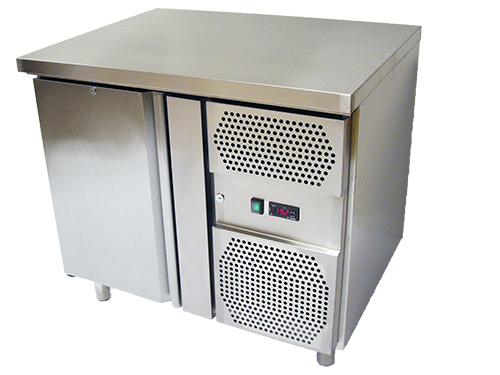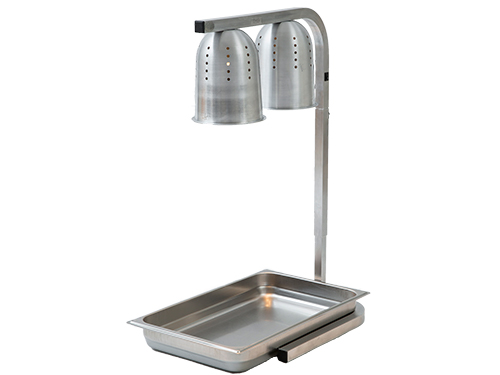 Ventilation hood for the Lightfry oven
The product adjusted ventilation cabinet for the Lightfry oven in an environment with a minimum of unwanted smells of possible frying.
The ventilation cabinet is connected to an adjusted duct fan to reach best possible results. The connection to the hood is intended for a 100mm duct.
Dimensions 695x695x365mm
Article no.: LF12E-HUVC
Freezer accessories to Lightfry
Freezer with a volume of 110 litres, 350w, 230V. Freezer with even surface suitable to place the Lightfry oven. Freezer with a door for smooth access to food.
Outer dimension 925x700x860mm / inner dimension 364x580x560mm / size of goods for freight 950x730x950mm, weight 70kg
Article no.: 36245
Lightfry holding
Position of holding with infrared heat lamps for, e.g., chips. Construction made of light weight aluminium for the use in canteens type GN1/1 in different designs in respect to height. Air ventilated reflectors made of aluminium. 1,8 meter power cable, on/off switches, incl. two infrared lamps each 250w.
Dimension 590x370x450, weight 3kg / Article no.: 36145